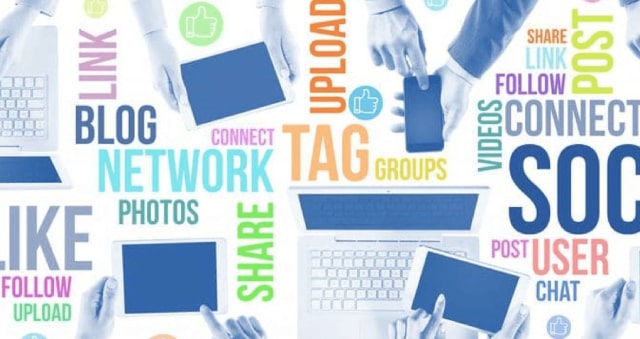 Understanding the Reach and Power of Social Media
Social Media: Before and Now
Earlier, businesses often had to ponder over which is the strongest and most suitable marketing platform for reaching maximum audience.But now, there is no more confusion. Social media marketing has won the race square and clear to be the strongest weapon to market any product. Over the last two decades, social media has spread its roots deep into every business and industry, and has opened avenues for engaging and interacting with customers like no other platform was able to before. With the advent of analytics and insights, social media platforms have become so much more than posting a picture or a status and getting likes and shares.
Understanding the Growth of Social Media Platforms
The biggest USP of social media platforms is its ability to build relationship and trust with customers in real time. Though there are umpteen advantages available cost efficiently, social media is mostly used as a platform to be 'seen and heard' by all on the platform. Furthermore, for marketing managers, these platforms are a boon as it has reduced the speed of establishing a brand drastically while increasing the audience reach by ten times. Listed below are some of the other advantages:
Faster & Easier Communication
Unbiased Reviews on Brand, Product, or Service
Increase Website Traffic
Impress Potential Customers
Easy monitoring of competition (SEO, Google Adwords etc)
Easy brand recognition and faster conversations
Choosing the Right Platform for your Business
There are several platforms available in the market today. Being active on all the platforms is not feasible for most businesses. It is, thus, imperative to understand the audience of each platform and make insightful choices over selecting the platforms to leverage for branding and customer engagement.
It is no surprise that Facebook, YouTube and Instagram share the first position, followed by Twitter and LinkedIn. These platforms have become the most preferred go-to place to check out a product or service more than a physical shop. Twitter and LinkedIn is mostly used to learn about the company people, respectively. The comments, rating systems, likes and shares of the content on the respective pages on all these platforms go a long way in creating an impression on the users and potential customers.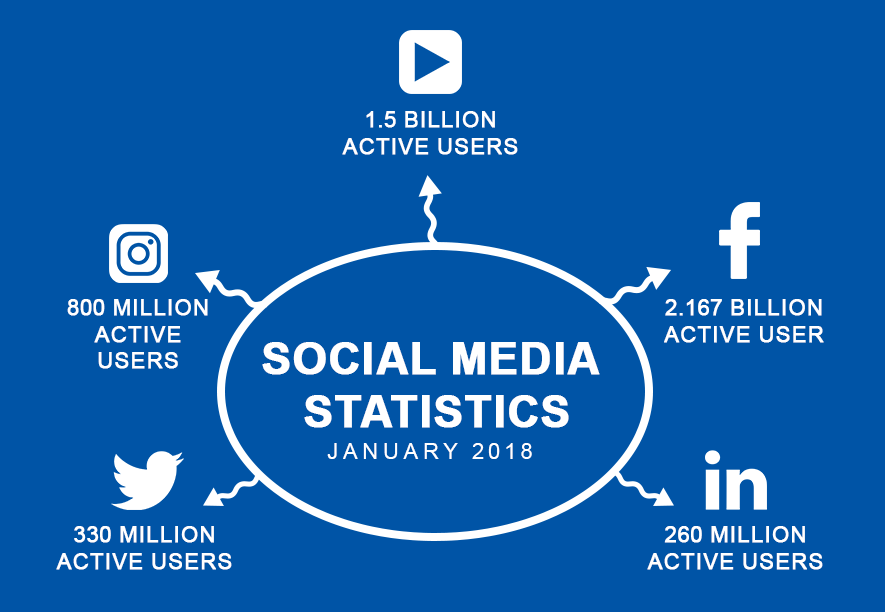 Facebook
Facebook has grown from being a mere platform to connect people to be a brand that is identified by people across age. Profile pages for, Groups and Facebook Market place turned out to be the perfect game-changer features in marketing for many across industries, especially for small and medium businesses.
However, the greatest feature that businesses like and leverage is Facebook ads. With the number of people onboard Facebook, it helps in curating an extremely targeted audience reach. Ads can created and targeted to specific geographic areas, ages, education levels, employment, and even the types of devices used for browsing. These ads are run on a per-impression or per-click basis and daily limits, eliminating the risk of blowing out the marketing budget.
YouTube
If you reflect on how many times you tap on the YouTube icon in your phone, you will realize how much you rely on it for information and entertainment. With a viewer-base of nearly 1.3 billion, almost one-third of all people on the Internet and the users watch almost five billion videos daily. With the easy availability of internet data, the usage of the platform has increased five times more. It also uses AI to recommend related videos and show ads that are relevant to the user. Pre-roll Ads, In between Ads etc are preferred advertisement modes.
Instagram
More than 25million companies across the world are using Instagram for business, and more than 200 million visits are recorded at least one business profile every day. Switching your Instagram profile into a business account is definite to bring in success at a faster pace and greater level as it offers a lot more features like contact information, call-to action button etc that can be leveraged for B2B and B2C purposes.
Like other social media platforms, defining the audience is the key to winning on Instagram as well. Another attribute that drives the success of the Instagram page is how well it matches the interests of the majority users, who are under the age of 35. The more regular the posts are, the more engaging the content is, the more your brand image and value on the platform.
Social Media: The Future
Social media platforms are here to stay. They have become indispensible part of marketing strategies for small and big companies alike and are critical in establishing and maintaining brand value. If you are still not on the social media business platforms, you are possibly missing out on a lot of potential customers, benefits and profit.
Get on the Social Media bandwagon now and stay relevant!