For an business enterprises, help desk is not a solution but a loyal employee.
Helpdesk or service desk serves as a one-stop point of contact offering customers centralized data and support management service to handle both internal or external queries. It resolves customer grievances faster and efficiently by automating complaint resolution process with the ticket management system
Techminds Help Desk/Support Ticketing System
Offer everything a business needs to deliver exceptional support. Using a helpdesk requires commitment and not just in terms of the finances but on the role of the workforce as well. We have all the tools a company needs to wow its customers.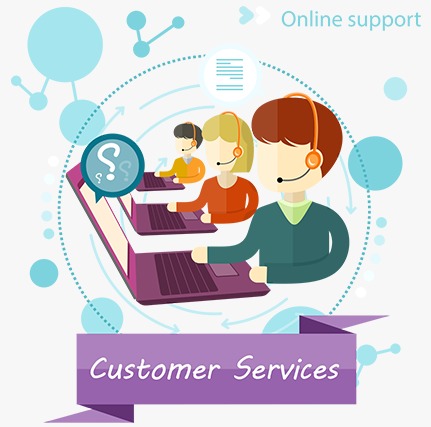 FEATURES OF HELP DESK/SUPPORT TICKETING SYSTEM
Self Service-

Your customers don't just encounter problems when they're at home or at the office staring at their computer. They have issues arise 24/7. The longer they have to wait to interact with you the longer the problem percolates.
That's why you need to have constant availability. A ticketing system with many self-service options means customers will be able to get a wide variety of answers to their problems at all times. FAQs, forums, and easy to use ticket submission is all vital to customers' happiness.
Groups– Categories tickets into groups to organize and assign agents to groups to manage tickets.
Powerful Search– If you have a powerful enough search engine, all problems go away. Type anything into the search engine and it searches every square inch of your entire knowledge base, including the wiki and even chats.
Canned Responses– Ensure quick consistent responses to common questions by creating pre-formatted replies. So that you can stop wasting time writing the same replies again and again.
Custom Fields– Customize the data collected from users when submitting a ticket to help get straight to the issue.
Bulk Actions– If you want to assign multiple tickets to the same agent, with bulk actions, things like categorizing, assigning or deleting a hundred tickets can be done.
Login Share– Login-Share module allows the integration of helpdesk with third-party applications
Knowledgebase– You can create a wide knowledge base for your customers, so that it can reduce considerably the number of support requests.
News– There will be a section in your help desk to inform your customers about the new events happening in your site or business
Multilanguage-

Helpdesk support can be translated easily into any languages.
Email Piping-

There is an option to open or answer tickets via e-mail.
Easily Template Customization –

We use Twig as template engine that allows an easy modification of template.
AND MUCH MORE…… like ticket priority levels, SEO-friendly URLs, Email notifications, file attachments, SPAM prevention, etc.…..